How to Plan a Date to Explore Rainbow Springs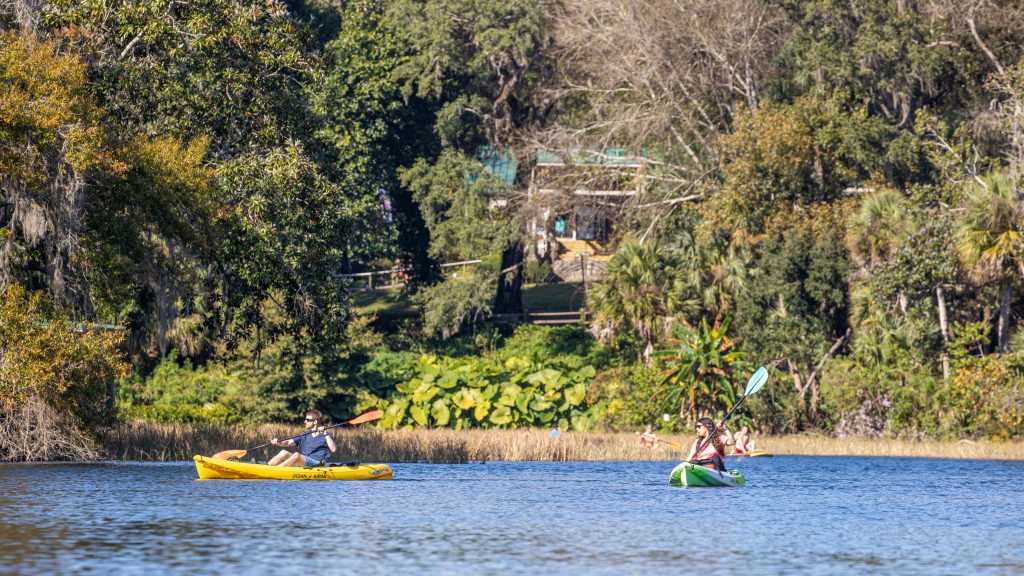 Are you planning a day date in Central Florida? If so, you should undoubtedly consider Rainbow Springs State Park. The artesian spring is famous for its beautiful water and diverse wildlife. Since 1995 this full-service state park has been open to the public.     
Eco-dating can be an effective way to help achieve whole-body synchronization in life. When planning your date at Rainbow Springs, here are some items to include on your date itinerary.  
Visit Rainbow Springs State Park
Consider options like going kayaking at Rainbow Springs. As you paddle your boat, you may see wildlife like fish, birds, otters, and alligators.   
While Rainbow Springs State Park doesn't charge any parking fee, you'll need to pay a $2 admission fee.  The small charge gives you access to all the park facilities. How's that for a cheap date?   
As soon as you enter the park, the priceless splendor of the natural surroundings will likely amaze you.
Some of the activities at the state park to consider include: 
Have a picnic lunch
Walk in the park

 

Canoeing, kayaking, or tubing

 

Explore the gardens and waterfalls

 

Swim or snorkel in the freshwater spring

 
Do you want to "get back to nature" with your partner? If so, then Rainbow Springs State Park offers several options for a green date. 
Zip-Lining at The Canyons
The Canyons Zip Line & Adventure Park can help make your trip to Rainbow Springs an epic date. The different tours include: 
Big Canyon tour

 

Treetop Express tour
Sky High tour

 
These zip-lining tours give you a bird's eye view as you cross Lost Spring Lake, Sky High Canyon, and Gator Lake. If you've ever dreamed of flying "On the Wings of Love" like Jeffrey Osborne's 1982 hit song, here's your chance!  
Visit the Ocala Petting Zoo
When you take the kayak tour at Rainbow Springs, you can see a wide range of wildlife. 
Another option for animal lovers is the Ocala Petting Zoo if you want to spend hours around them. It's a short drive from Rainbow Springs. 
The zoo features several farm animals for viewing, feeding, and petting. Some of the exotic animals you may see include:  
Camel
Llama (South American camel family)
Alpaca (similar to llamas)
Lemur (primate featured in the Madagascar movies)
Emu (second-largest living bird)
More traditional farm animals include ducks, sheep, pigs, horses, and donkeys. 
The petting zoo is open on weekdays and weekends, and the entrance is $12 for adults. 
Camp at Rainbow Springs Campground
The campground facilities accommodate tent campers and recreational vehicles (RVs). You must make reservations at least one day before arrival. Learn more information at Rainbow Springs State Park. 
Enjoy Romanic Meals at Local Restaurants
A lunch date or romantic dinner at one of the area's top restaurants can help make your Rainbow Springs trip even better. Besides the tasty dishes like grilled meat, fresh seafood, and Italian pizza, you may also have a relaxing view of the state park.  
Wrap Up
Rainbow Springs offers couples several romantic activities for a weekend getaway or Valentine's Day. Add it to your date bucket list. The state park and surrounding area may become your pot of gold at the end of the rainbow!
Reference
POSTED IN: Blog